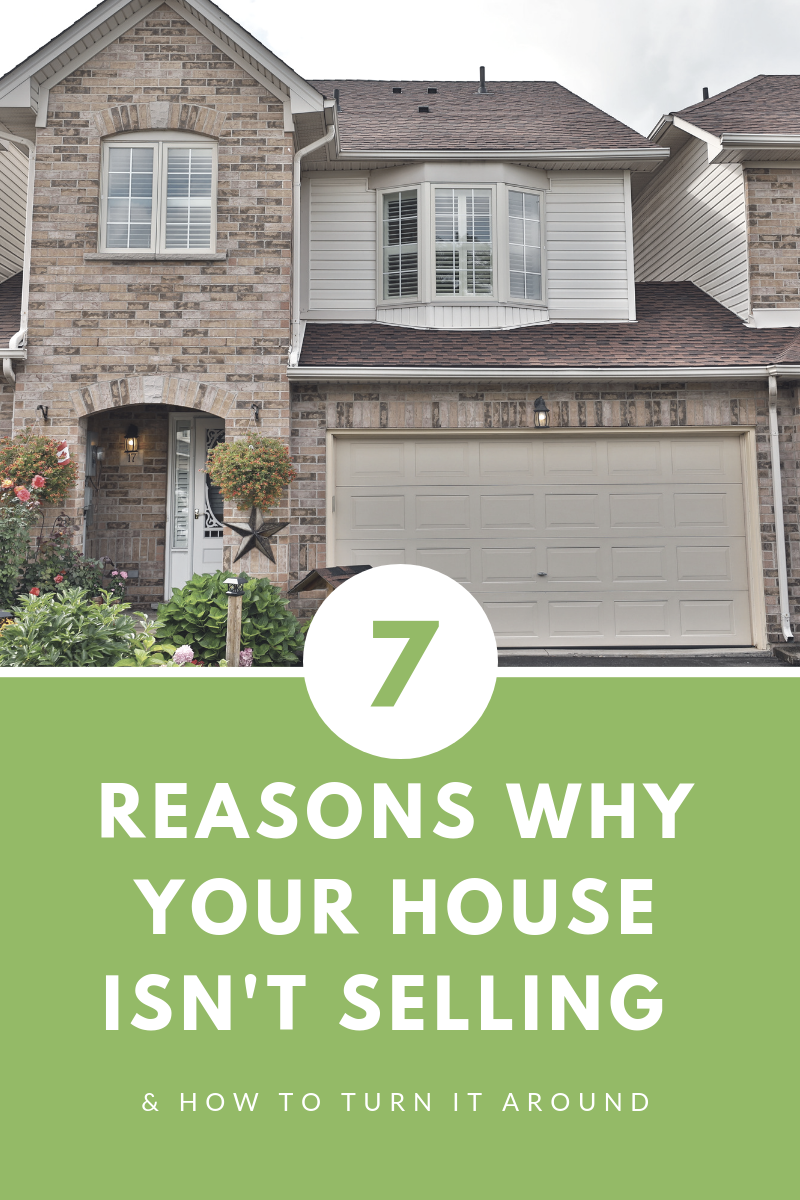 1.

                  
The stage is not set for the show.
Buyers need to imagine how each room can work as a space for them. Staging is an absolute must! Your house should be decluttered and free of mess so that the most attractive features of the home can shine. And your china doll collection and 23 framed photos of your cat? Get rid of them! 
*Jana's Tip:
Remember that the way you live in the home is completely different than the way you sell it. If something needs to be moved or taken down, it's not a reflection of you. We need to appeal to the MOST people so a clean, minimal & fresh look works best.
2.

                  
Difficult showings. 
Let's face it – if you want to sell your home, it HAS to be available to see when it's the most convenient for potential Buyers, not when its convenient for the seller. If the times to show are restricted to weekdays only between 10am-4pm, then you've already lost a good chunk of interest from those who need a night or weekend time slot. 
*Jana's Tip:
Don't be home for showings either or leave unruly pets to roam in the house as both these can negatively affect the showing.
3.

                  
Pardon my French, but the marketing sucks.
Once your home hits the market, if few Buyers are making appointments then it could be a marketing problem. Poor quality or limited photos, minimal property information on your MLS listing or a lack luster description can all impact the perception of the home.
*Jana's Tip:  
Make sure your agent isn't just relying on realtor.ca to advertise your property. An MLS listing automatically gets pulled to that site so I believe this is a basic service. There is so much more an agent can be doing to achieve higher exposure than a standard realtor.ca listing.
4.

                  
Goldilocks did not get her perfect PRICE.
Classic children's story about a porridge being too hot, then too cold and finally, juuuuuuuust right. Same goes for the listing price. Indicators of a pricing problem might be if there's a lot of showings but no offer or if you have received a few offers that are all similar in price but it's not the number you hoped for. While the seller can decide on the asking price, the market always determines the sale price. 
*Jana's Tip:  
An agent can usually tell if the price is not right about 3 weeks after the home lists. It's a good idea to review the pricing strategy at this mark before your listing goes stale.
5.

                  
Location, Location, Location! 
Maybe the home is on a busy street or backs directly onto a noisy highway or train tracks. Maybe the lot size is awkward or the neighbourhood is undesirable. This is not your house's fault. But here's the thing- Every house sells when the price is right. So, go back to #4 and make sure your perfect price outweighs some of the house's negative attributes.
*Jana's Tip:  
It's hard to say what people find negative. But if you get the same bad feedback over and over in those first 2-3 weeks of listing, then I would definitely be going back to reviewing the price.
6.

                  
You have the wrong agent. 
There are so many agents out there who hustle every day. Unfortunately, there are some who are doing a disservice to their clients (but that's none of my business). 
Here's what an agent should be doing to sell your home at the most BASIC level:
·

      
Understanding the power of staging and making sure your home looks its absolute best before it's put on the market. Providing Feedback on showings, updates on any potential leads & keeping you informed about the competition in your neighbourhood.

 

Doing additional marketing above and beyond listing your house on MLS and expecting it to sell itself.

     

Suggesting new strategies to get your house sold once its listed and adjusting to the market when it shifts

   

Getting the best deal possible through negotiating skills and sales data.



*Jana's Tip:  
This one is obvious. CALL ME! My commitment to my clients is fierce and I can promise you I am the right agent for the job.
7.

                  
Dare I say this… but maybe it's you (Don't hate me).
Ask yourself…. Do you want to sell your house? Sometimes a seller's motivation can hold back the sale of the house. I had a client, for example, who was retired and needed to downsize from her 5-bedroom estate. Even though the kids had moved on and the house was too much for her to maintain, it was hard for her to let go of the house where all her family milestones happened. So, she kept to an unrealistically high asking price based on emotion rather than what the market was telling us. 
*Jana's Tip:  
Testing the market when you don't really need to sell is awful. The agent is working hard to sell it, the potential Buyers are dreaming of your home after making an offer and then all to find out, you changed your mind? Please, don't do it to us!!